The hop on hop off Athens bus is a good way to get around the Greek capital. This is particularly true if you are somewhat limited on time. 
For instance, perhaps you are only in Athens for a day while you're on a wider Mediterranean cruise. Alternatively, maybe you just have an extended layover here en route to the islands.
There are different hop-on hop-off Athens bus routes available. Some operate all year whereas others run on a seasonal schedule. 
Is a Hop On Hop Off Athens Bus Tour Worth it?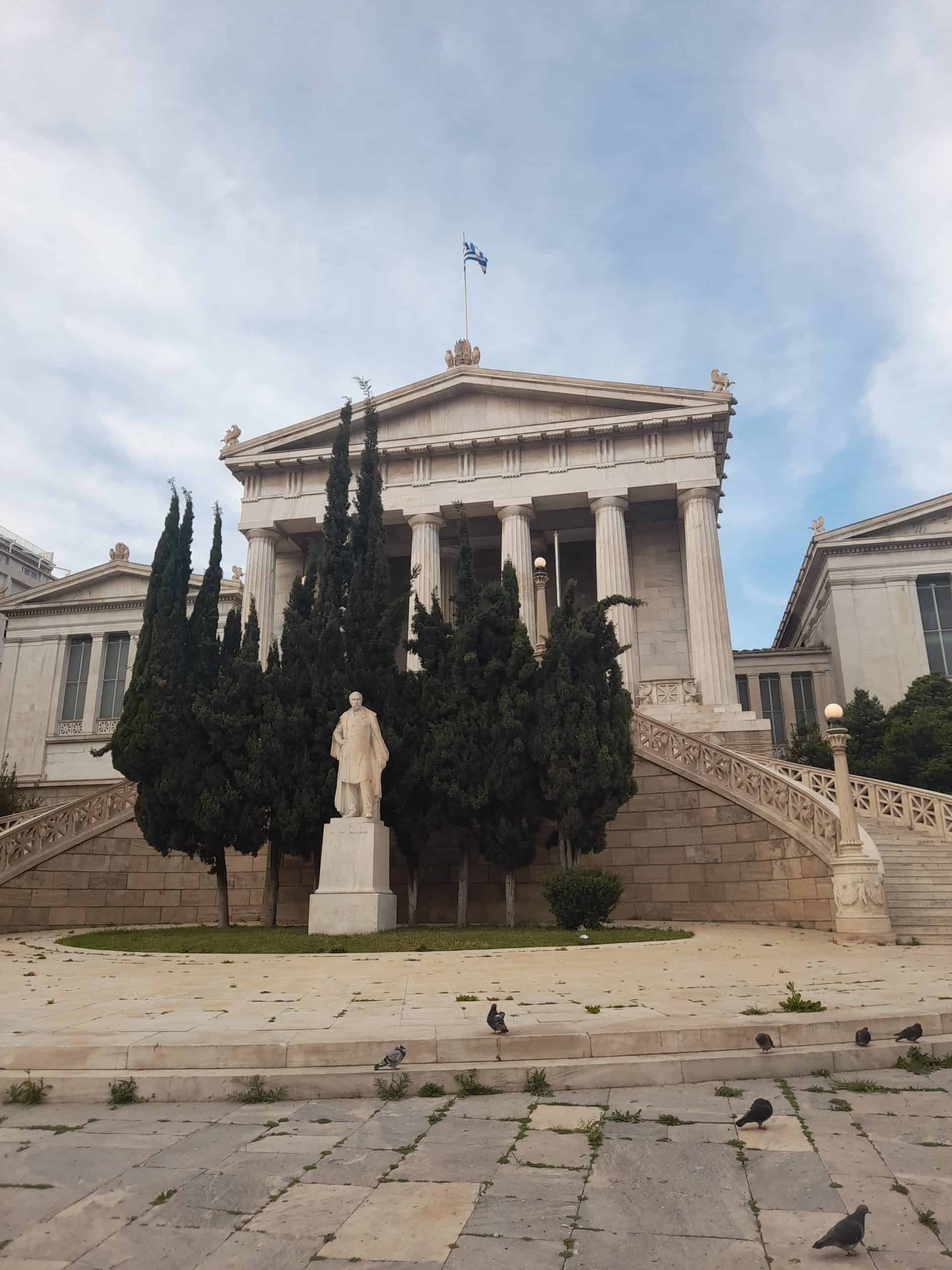 The hop on hop off Athens bus may or may not be a good way to explore the Greek capital depending on what you hope to get out of your trip. If you want to explore the wider Athens area, particularly Vouliagmeni and the Athens Riviera, this can be a more scenic option than relying on public transport. 
However, if you plan on basing yourself in a Central Athenian neighbourhood like Psiri or Plaka, you can easily get around Athens on foot. Most of the city's main museums and historic sites are situated within short walking distance of each other. 
Hop On Hop Off Athens Bus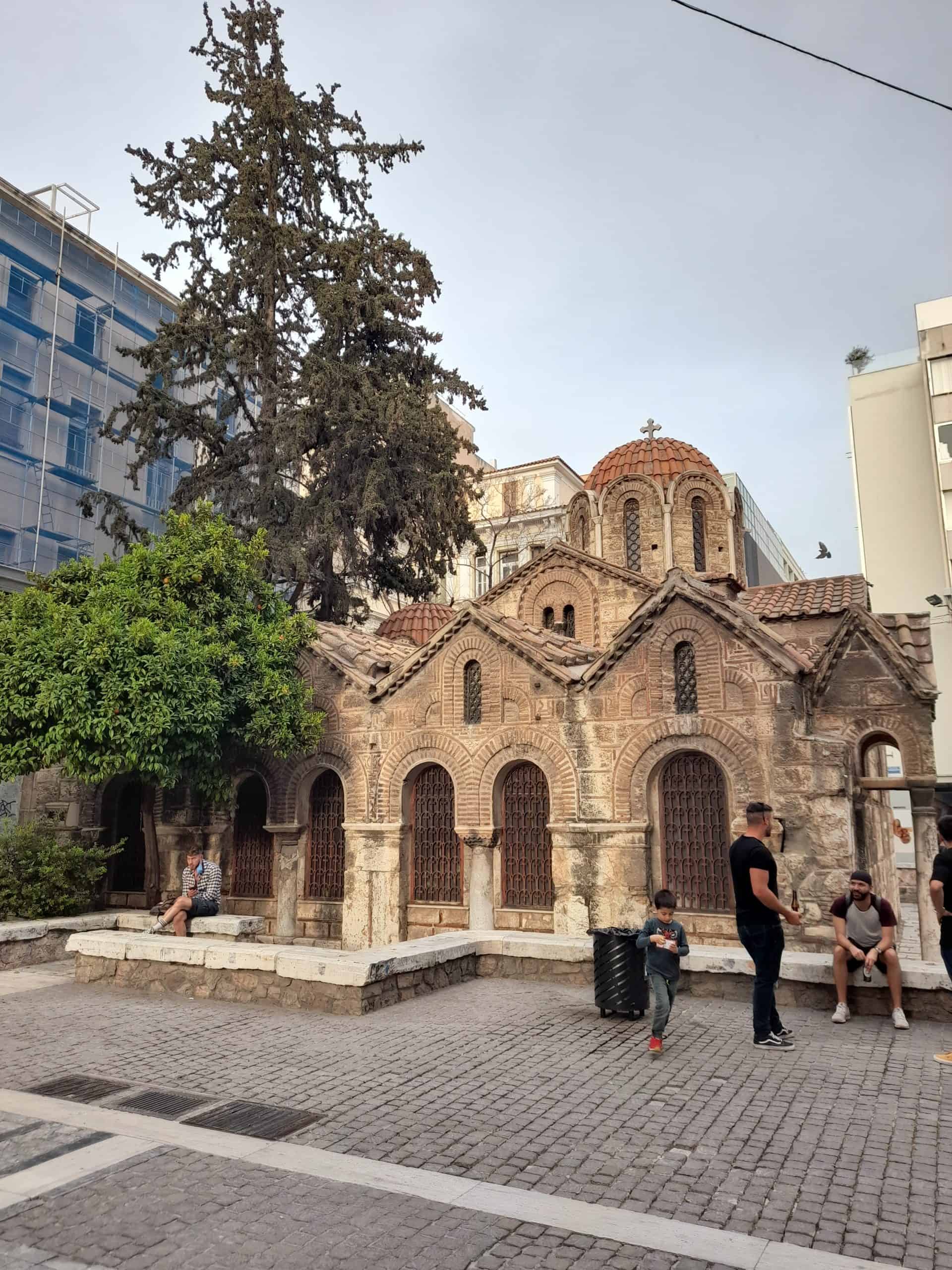 Old Plaka, the Acropolis and the New Acropolis Museum, Anafiotika, Athens Central Market, the Ancient Agora, the Roman Agora, and the Temple of Olympian Zeus can all be reached on foot. Even if you stay a little out of the centre in districts such as Koukaki or the Mets, you can get in and out of the centre easily. 
What's more, you will likely discover interesting sites and offbeat residential areas on your way. So when is it worth it to take the Athens hop-on, hop-off bus? 
You may want to consider taking the hop-on hop-off Athens bus if you want to see the city sights from a unique perspective. From the top of an open-air bus, you can take excellent photographs of some of Athens' most famous sites. 
This is also great if you are short on time. One of the bus routes commences at Piraeus port – perfect if you are visiting the city while on a cruise. 
The Athens hop on hop off bus stops at the city centre, the Panathenaic Stadium, and some of the more far-out sites. If you're exhausted from lots of travelling and don't feel like walking far, you don't even have to get off the bus if you don't want to. Better yet, a lot of tour operators give free coffee and drinks.   
Hop On Hop Off Athens Bus Tour Routes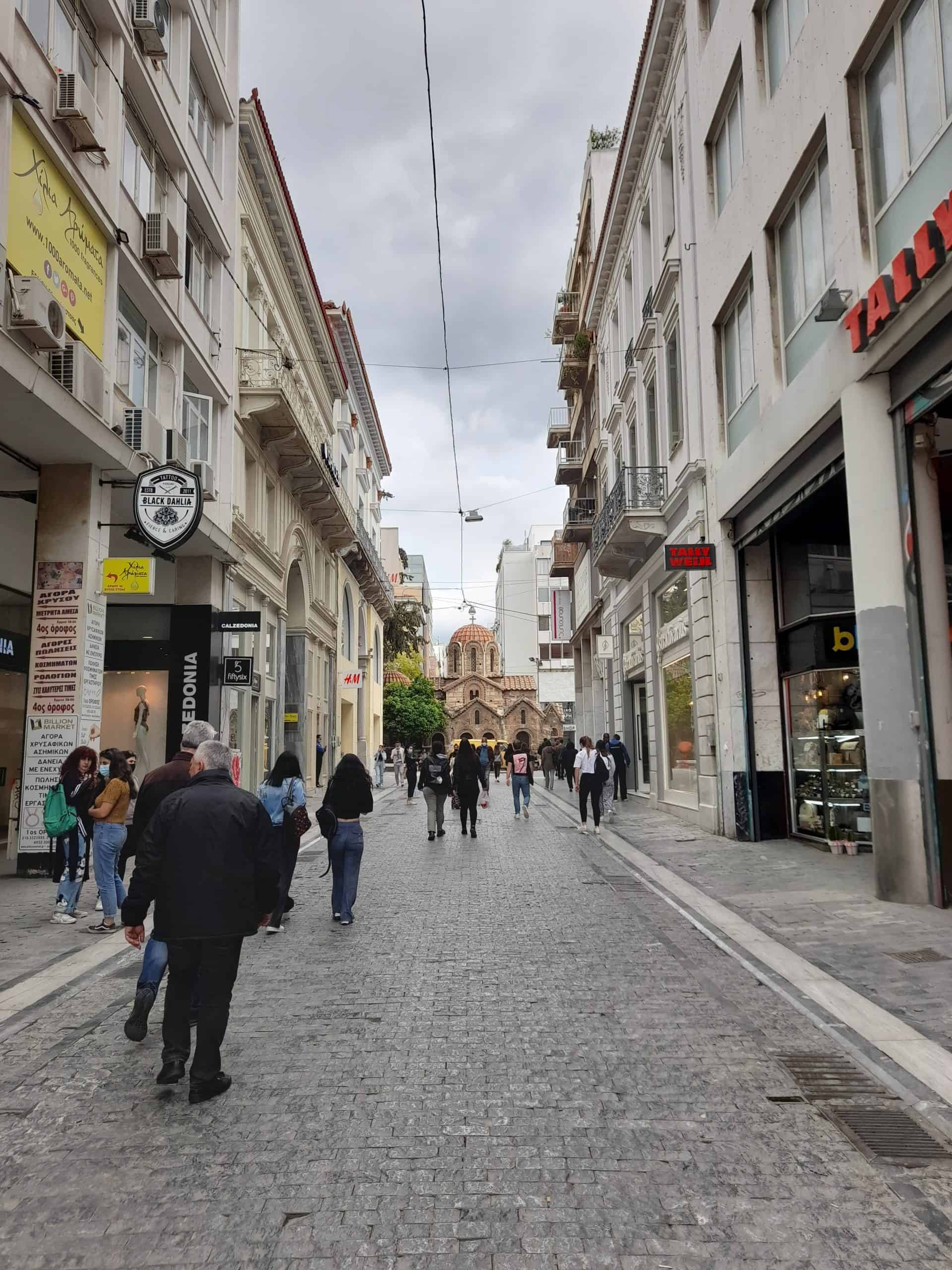 There are several different hop-on hop-off Athens bus tour routes. They operate on schedules that change from season to season. 
Hours of operation vary depending on the specific tour company, the route, and the season. Generally, you can expect that buses run between the hours of around 8 am and 6 pm at least.

The central Athens buses run all year round. Meanwhile, the Piraeus and Athens Riviera buses run in summer only. 
It is advisable to purchase your bus tickets online in advance, to save time and hassle when you arrive in Athens. Most passes cover unlimited journeys within a 24-hour period. Shop around and check out different operators as some also offer an additional 24 hours free. 
Piraeus Bus (Blue Line) 
The Athens and Piraeus hop-on hop-off bus allows you to see the best of Athens and Piraeus. Piraeus is a gritty city. 
It is often seen as a necessary evil to navigate in order to get ferries to the Cyclades, the Saronic Gulf, and beyond. But if you scratch beneath the surface, Piraeus actually does have some interesting things to see. 
For instance, the quaint Kastella district is filled with pastel-coloured neoclassical houses and is reminiscent of a bygone era. It is a pleasant place to take an afternoon stroll before stopping for drinks and checking out the yachts moored at Mikrolimano port. 
If you happen to be in town on a Sunday morning, you can browse the stalls of the Piraeus flea market. They sell everything from Greek street food to antiques and bric-a-brac. 
Once in the city, watch the changing of the guards at Syntagma Square, and follow Ermou street down to Monastiraki and Thissio. Then check out the sun-bleached ruins of the Acropolis, the Ancient Agora, and the Roman Agora.  
You can buy tickets for the Athens-Piraeus bus here. Prices start from €13 per person.
Athens Riviera Bus (Green Line) 
The Athens Riviera bus connects downtown Athens with the coastal beach towns of Glyfada, Voula, Vouliagmeni, and Vari. Opting to take the Athens hop-on hop-off bus is actually the best option in this instance as public transport options are limited. 
Taking the bus or tram to the Riviera requires multiple changes and can be a logistical nightmare for a tourist. Similarly, taxis are not cheap and cost around €15 one way. 
There are some excellent Athens hikes and walks along the coastline here. You can start from Leof. Poseidonos and the popular seafood restaurant "Sardelaki", tread along Vouliagmeni beach, and end at the little church of Agios Nikolaos.

Stop for Greek coffee at En Plo and admire the view as the sea waves lap against the shore. In the summer months, the beaches close to Athens rival those found on some Greek islands.
One of the main attractions in this region is Lake Vouliagmeni. This brackish thermal lake is said to have healing properties and is a popular place to go swimming. 
You can also try the Vouliagmeni ridgeline hike that takes you through Phaskomelia park, above the lake. By nightfall, the ambience here is particularly special. The lake is illuminated by dozens of twinkling lights and old Dean Martin and Frank Sinatra classics play out over loudspeakers.      
You can get tickets for the Athens and Riviera tour online here. This tour only operates during the summer.   
Athens Central Bus (Orange Line)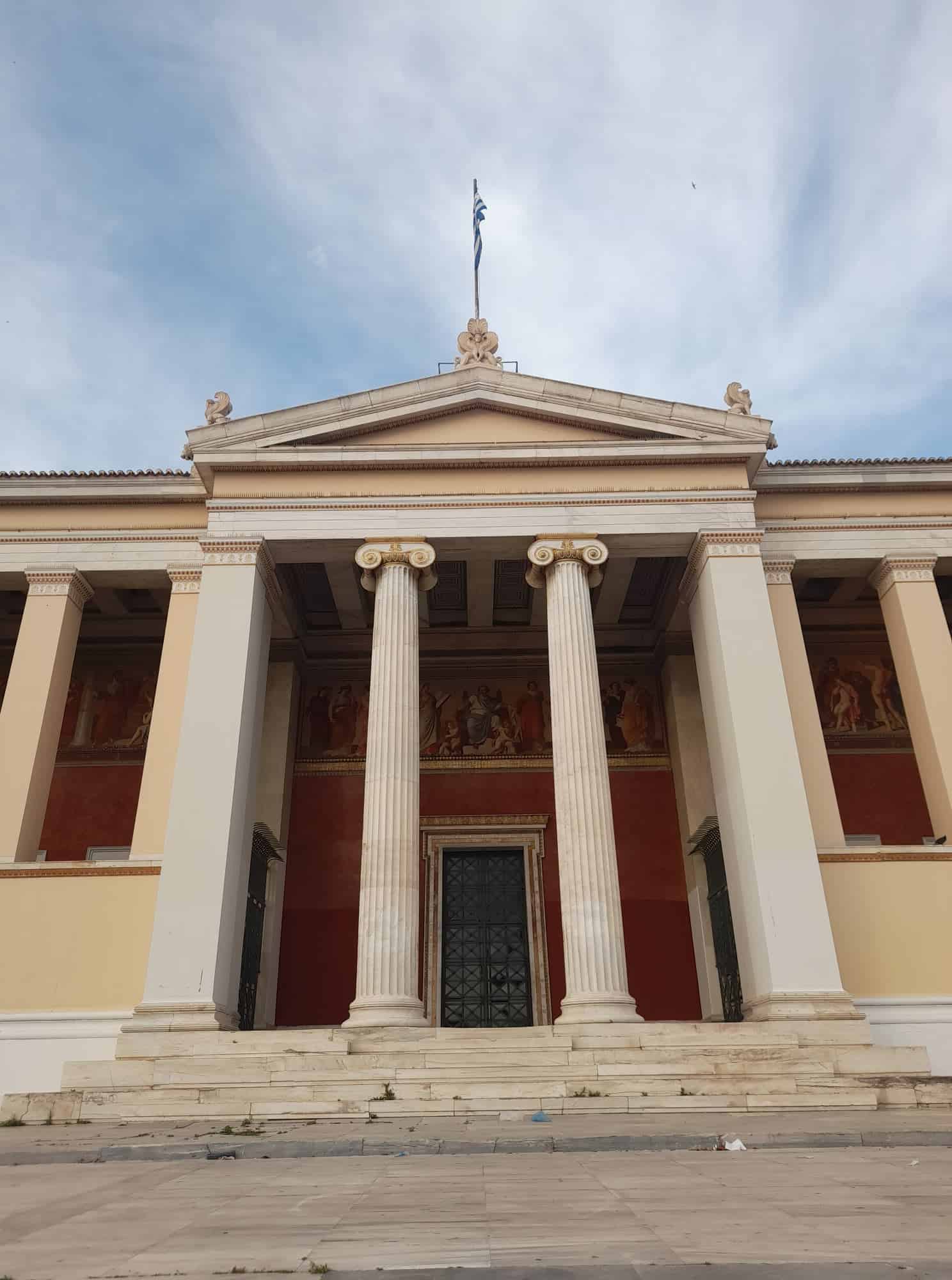 The orange line of the Athens bus takes you on a circuit around the central Athenian neighbourhoods. Check out the Athens trilogy at Panepistimio – three spectacular neoclassical buildings designed by the Danish Hansen architects. 
Learn about the history of Plaka and how this was actually the city's main "Turkish district" during the Ottoman occupation. You will still see the remains of a few old mosques and madrassas today that point back to this point in history. 
If you have time for nothing else, be sure to hop off the bus to visit the Acropolis and see its magnificent Parthenon in all its glory. For an alternative city viewpoint, you can also ascend to the top of nearby Filopappou Hill in Thissio. 
Glyfada Bus (Yellow Line) 
The Glyfada Athens hop-on hop-off bus takes you to the upscale beach town of Glyfada. This is one of the city's most exclusive districts and a place to see and be seen in the summer months. 
Several independent Greek designer stores can be found here, making Glyfada a wonderful place for shopping. There are also several exclusive beaches and beach clubs in the area. For coffee, cocktails, or a light lunch, head to Ark (Grigoriou Lambraki 2). 
Where to Buy Tickets for the Athens Hop On Hop Off Bus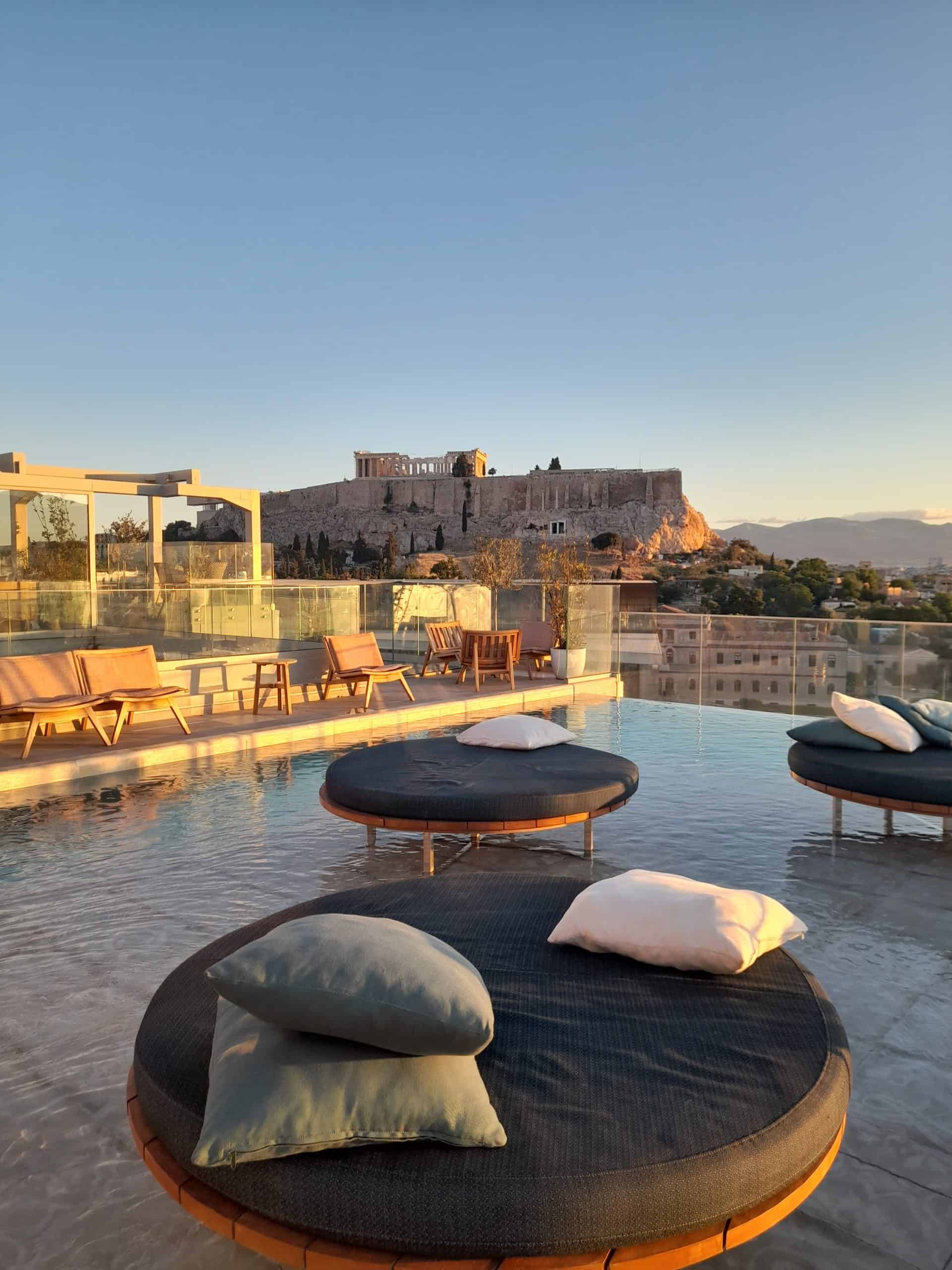 The most convenient option is to buy tickets for the Athens hop on hop off bus online in advance. You can do so here. 
Alternatively, you will find them sold at several kiosks around the city. Several tourist offices in the central squares of Syntagma, Monastiraki and Ermou sell them. 
You will also find brightly marked kiosks at Piraeus Port terminals B and C. You can even buy tickets directly from the driver when boarding. However, booking them online in advance often guarantees better prices and also means getting added extras such as additional days free or complimentary drinks and snacks.   
Final Thoughts
Do you have any additional questions, queries or concerns about riding the Athens hop-on hop-off bus? It can be a good way to see some of the city's main landmarks, particularly if you are short on time.
Have a wonderful time exploring Athens and wider Greece! Geia sou! xo